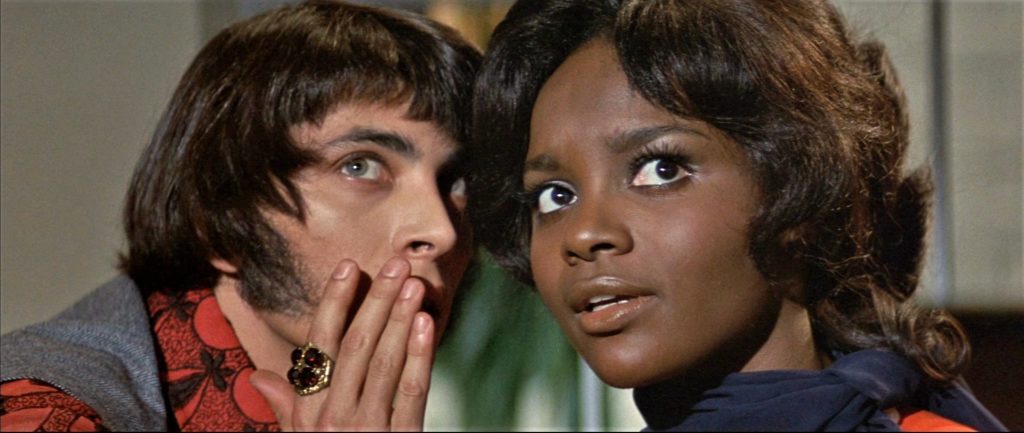 Screenwriter Josh Olson returns to share the Russ Meyer phantasmagoria Beyond the Valley of the Dolls and to make it clear that he did NOT write Gigli. The film was a hit when it arrived in 1970, but it was too strong for the studio and effectively ended Meyer's career as a mainstream filmmaker. Meyer followed BTVOTD with the leaden legal drama Seven Minutes before going back to making titty flicks, thank god. In the episode Josh holds forth on Roger Ebert's wonderful script, and we all weigh in on "fuck 'em if they can't take a joke" filmmaking (we all think it's good).
Josh previously joined us to bring to our attention the little-loved Martin Mull-starring satire, Serial.
As we mentioned in the episode, you can also see John Waters enthusing about Beyond the Valley of the Dolls at Criterion.
BTVOTD star Edy Williams was married to Meyer and also had a career sideline in appearing partially dressed at the Oscars. She did this until at least 1999. What a queen.
"Ever get the feeling you've been cheated?" See the Roger Ebert(!)-penned line here, in the Sex Pistols's last ever show.
If you like a more incoherent brand of 60s freak out, try our episode about Ted V. Mikels's incomprehensible exploitation movie Astro-Zombies.