Screenwriter Josh Olson brings us a movie that he swears is actually funny and good! Featuring Martin Mull, Tuesday Weld, violent gay bikers, Sally Kellerman's boobs, casual homophobia, Tommy Smothers in a headband, hot tubs, est probably, psychologically disturbed children whose acting out is played for laughs, etc.
Hear the entire episode for a pledge of only $2/month and get access to all our other bonus content!
For the curious, here is the full Kevin Thomas review we mentioned on the episode: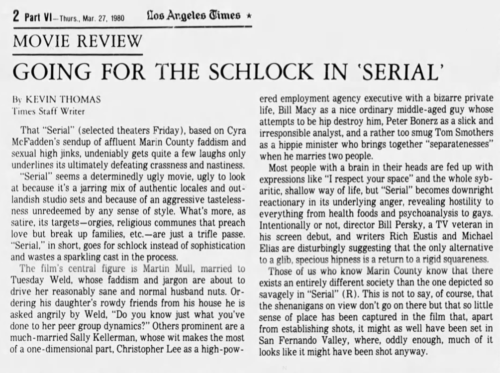 You can also hear more of Josh with Dave Anthony on The West Wing Thing, or with Joe Dante on The Movies That Made Me!