Jen welcomes Mike Rosen to discuss a traumatic event from his childhood: Raggedy Ann and Andy: A Musical Adventure! In other words, an ill-fated animated feature directed by Richard Williams.
A fine tribute to the departed Williams is the Animator's Survival Kit website. Williams was an undisputed master of the form, and this guide for the aspiring animator is possibly his greatest legacy.
Here's the screencap Jen mentions in the episode. Make of it what you will.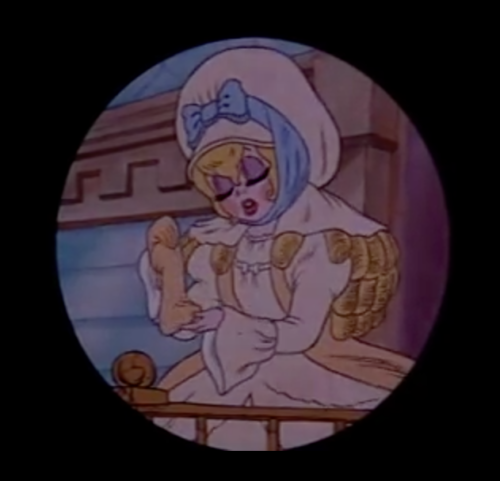 For more of Mike, listen to our Nothing But Trouble episode!