Cool World is not cool. Emma Bowers (@hyenasandgin) returns to commiserate with Tim and Jen about a very bad animated feature. Turns out this movie did significant psychological damage to young Tim.
Watch Emma's Full Metal Alchemist video!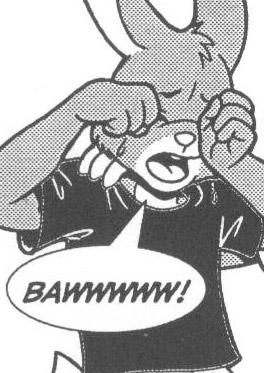 Compare and contrast: this interview with Ralph Bakshi, and this one with writer Michael Grais. Bakshi claims malfeasance from producer Frank Mancuso, Jr. (to the point of violence). Grais calls Bakshi a liar, essentially. What's the real story? Who knows?
The Tex Avery doc Tim alluded to is called Tex Avery, the King of Cartoons.
Bakshi puts in this pissing stuff, and toilet stuff. I didn't like that sex attitude in it very much. It's like real repressed horniness; he's kind of letting it out compulsively.

R. Crumb on Ralph Bakshi and the Fritz the Cat feature film
If we haven't dissuaded you, you can watch Ralph Bakshi's most recent animated work, The Last Days of Coney Island, on YouTube.
For more animated shite, listen to our episode on Raggedy Ann and Andy: A Musical Adventure!